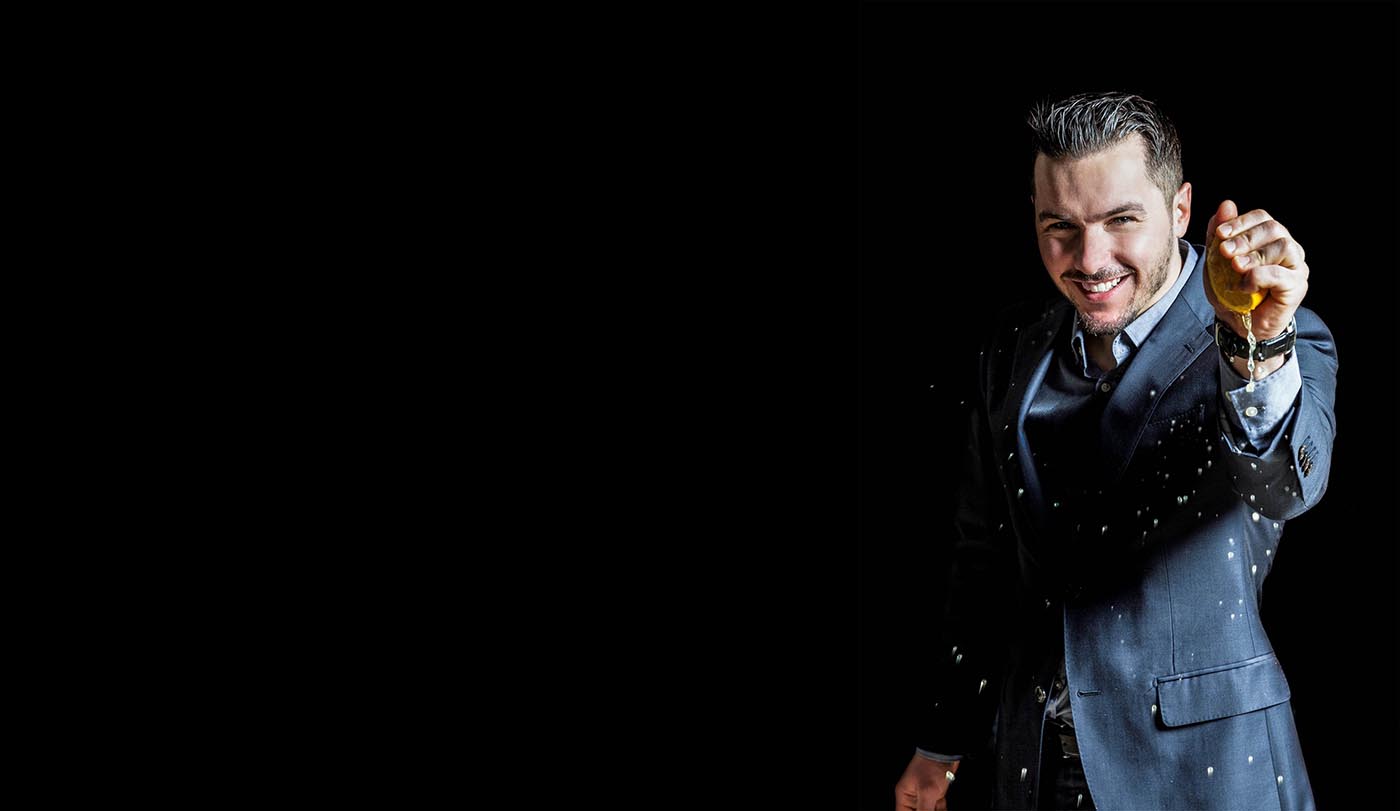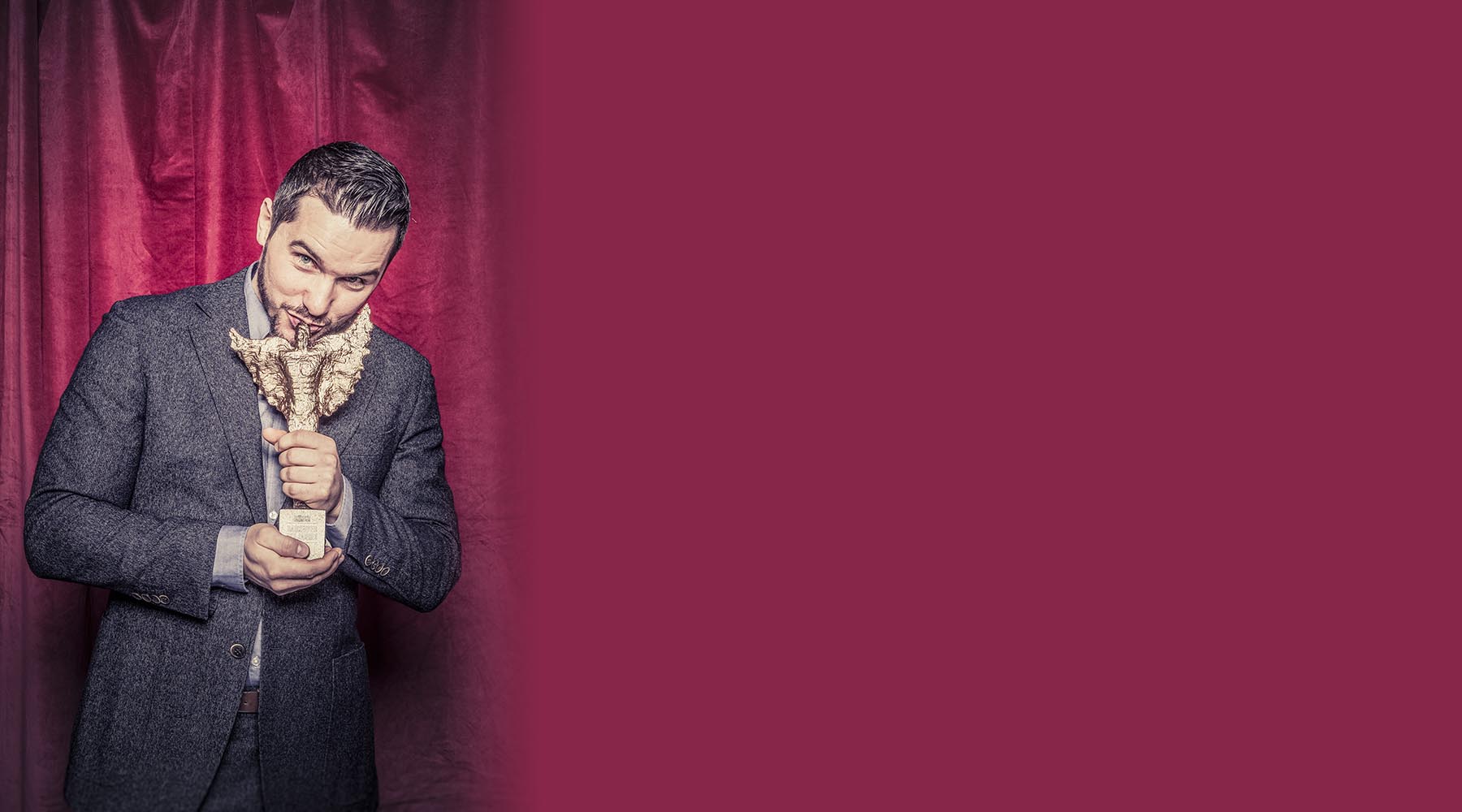 ABOUT HINZSELF
Hinzself was founded by Stephan Hinz. The renowned bar manager is considered a visionary of modern gastronomy.
After completing his vocational training as a restaurant specialist, Hinz picked up the most important prizes in the bar industry in his early twenties. His next successes were not long in coming: Hinz has published several award-winning reference books, and in 2014 he opened his bar Little Link in Cologne, Germany, which was awarded the title of "Most Innovative Bar" in its first year of existence. This title also reflects what drives Hinz: Doing things differently, overcoming boundaries, breaking new ground.
Time and time again, Hinz has developed pioneering solutions for the food & beverage industry. Among other things, this resulted in the glass series Perfect Serve Collection by Stephan Hinz and the ice block machine Ice Forward. In 2019, he has launched a new brand of eco-friendly and sustainable drinking straws under the name Stir + Straw. The products are sold worldwide with great success.
As a speaker, Hinz has passed on his knowledge at trade fairs and events in over 20 countries on four continents. He supports gastronomy and industry through his expertise, along with his companies Hinzself and Cocktailkunst.
AWARDS
Most innovative Bartender of the Year 2020/21
Navigator of the Year 2020
Best Innovator 2019 (Global Finals – Bar Entrepreneur Awards)
German Bartender of the Year 2017/18
German Design Award 2017
Barkeeper of the Year 2016
Most innovative Bar of the Year 2015
Gold Medal of the German Gastronomy Academy
Mixologist of the Year 2010
German Cocktail Champion 2010
World Champion G'Vine Connoisseur Program 2010
World Champion World Final Cup Finlandia 2009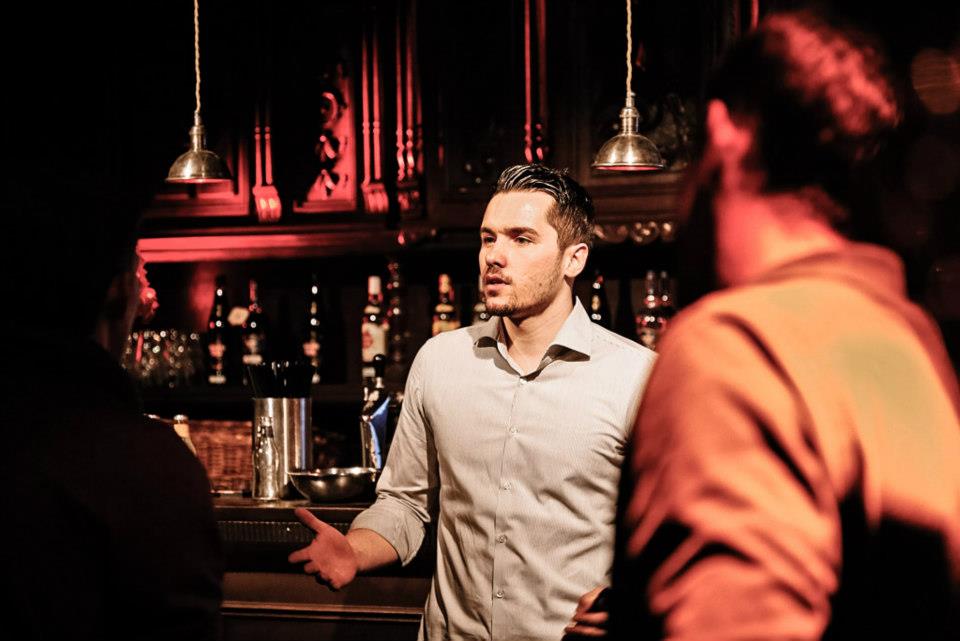 Concept development & market analysis
Bar construction & design
Organisation & personnel planning
Product range & logistics
All top establishments in the hospitality industry have a few things in common. Stephan Hinz knows the strategies of the top companies, and supports you in planning and optimising your operation – from the first draft concept to turnkey handover, from the drinks menu to long-term activation. An experienced team of experts from the fields of gastronomy, staff training, architecture, design, and marketing stands at his side.
Keynotes
Expert lectures
Motivational training
Talks & discussions
As an experienced speaker, Stephan Hinz enriches your event with inspiring lectures. The thematic spectrum ranges from personnel management and customer loyalty to bar construction and workplace ergonomics. A special focus is the further development of modern gastronomy using innovative techniques and digital means.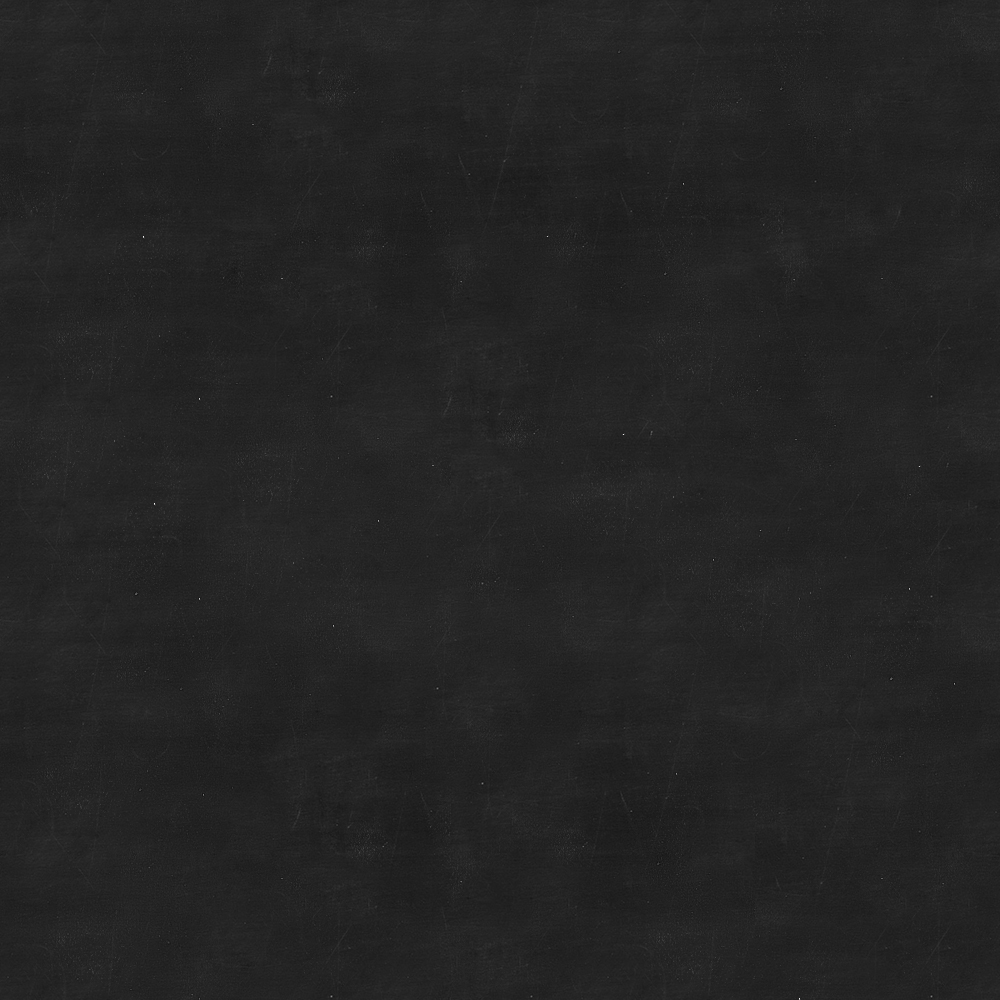 Did you know…?
An unsatisfied guest will tell 11 friends about his negative experiences on average.
A single bartender has to move approx. 1 ton of weight during one shift.
An ergonomic workplace can increase your sales in a short time.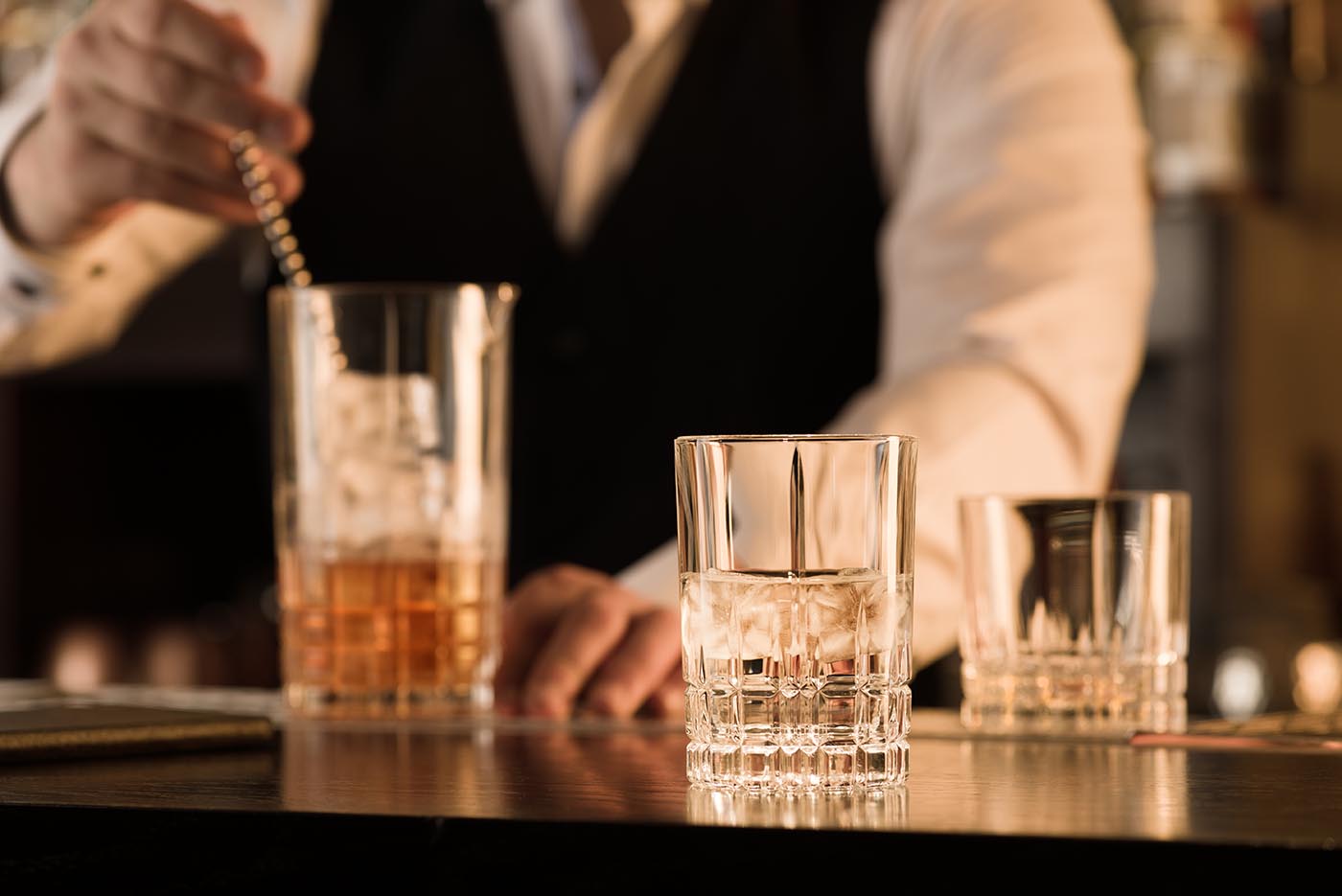 Efficiency enhancement & ergonomics
Communication & service
Goods & product knowledge
Preparation & technology
Well-trained staff is the basis of your success. Stephan Hinz shows your employees what really matters, from efficient preparation to sales-promoting communication. The focus will be on activating learning methods that motivate your staff on a lasting basis, instead of burdening them with impractical contents.
Quality management
Service controlling
Hosting
Creation of food and drink menus
Are you planning a special event, and do you want to make sure that everything runs smoothly? Stephan Hinz can provide your team with charm and expertise, and also be on hand as a host! Because you can only concentrate on the essentials once everything is as it should be behind the scenes. Make your event a lasting experience for your guests!
Stir & Straw relies on recyclable and reusable drinking straws. The resource-saving production makes our material the most ecologically and economically sensible alternative on the market. Due to the stability of the material, Stir & Straw's drinking straws are also ideal for stirring, making a separate stirrer superfluous.

Supportive work clothes has long been a given in many industries. Despite high physical stress and long working hours, this still isn't the case in the gastronomy industry. novation offers contemporary solutions for your employees. Their high-tech textiles support your team in their day-to-day work, relieve their bodies and create new motivation!

The Ice Forward ice machine enables easy and efficient production of crystal clear ice blocks for kitchens, bars and more. Use the Ice Forward ice blocks for spectacular stagings and adjust your ice cube size perfectly to your drinks and meals.


Together with the traditional German glass manufacturer Spiegelau, Cocktailkunst created the "Perfect Serve Collection by Stephan Hinz"". The collection is available worldwide and has been awarded with the German Design Award.

In cooperation with the German market leader Hagola, Cocktailkunst developed the bar module series "Bartender's Bar". Today, the bar station can be found in first-class businesses around the globe.
Contact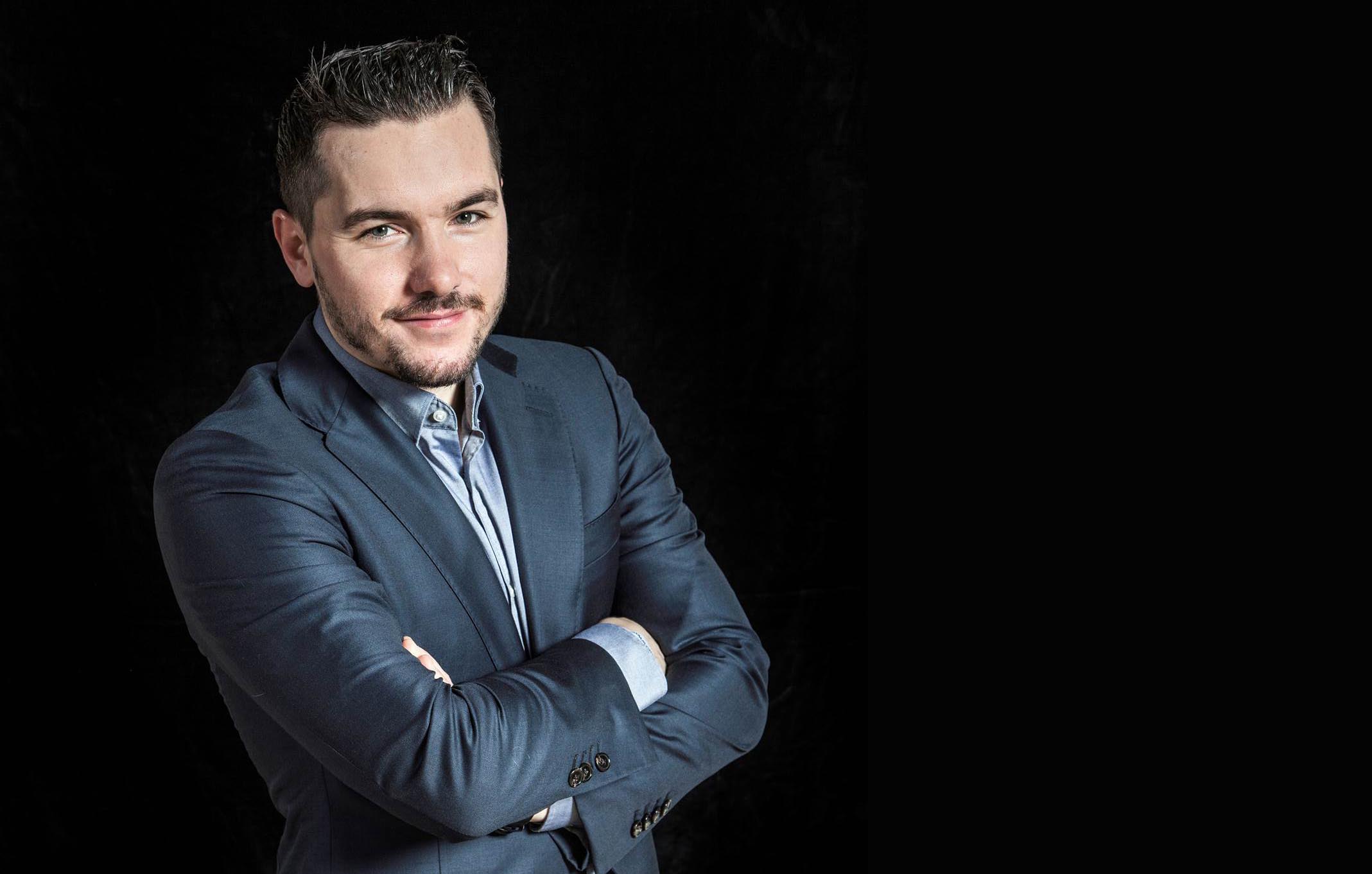 Contact me now for a non-binding preliminary talk. Together we will find the right solution for you!
Yours,
Stephan Hinz
E-Mail: sh@hinzself.de
Photos Homepage, About Hinzself und Contact: Rolling Pin
Photos Workshops & Event Support: Feig Fotodesign
2019 Hinzself | Impressum | Website: Dailyhero Design